When the Trees breathe out
- Immersive Outdoor Performance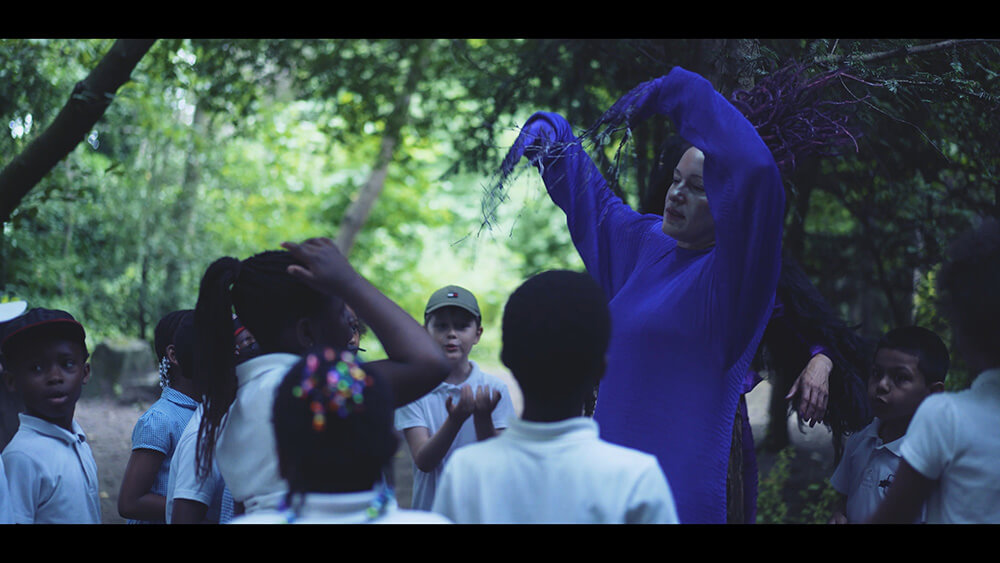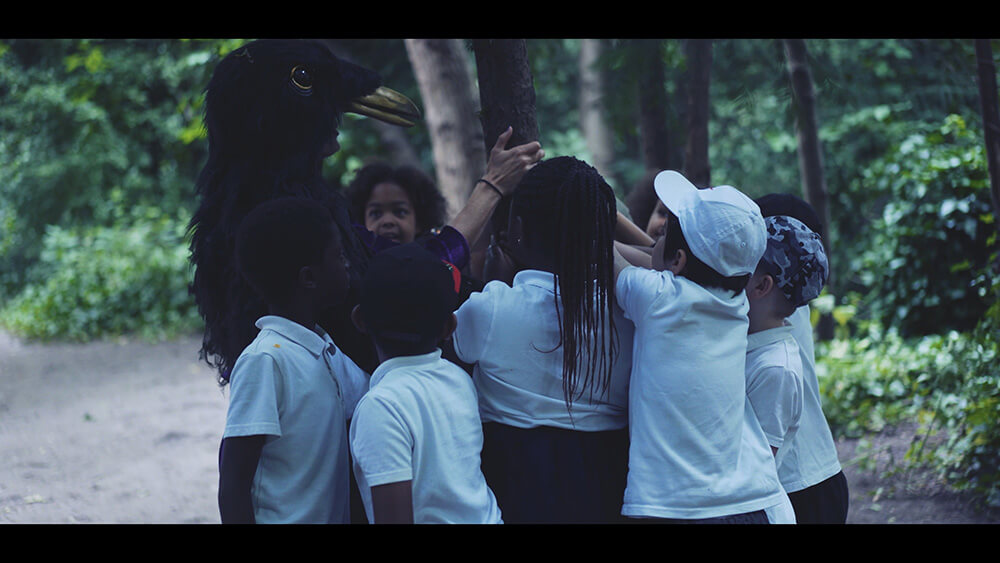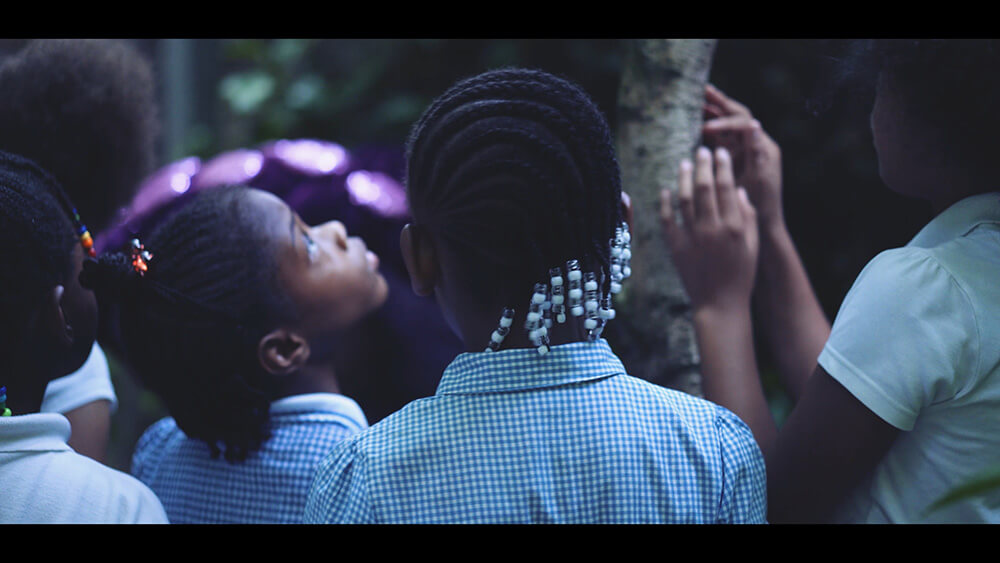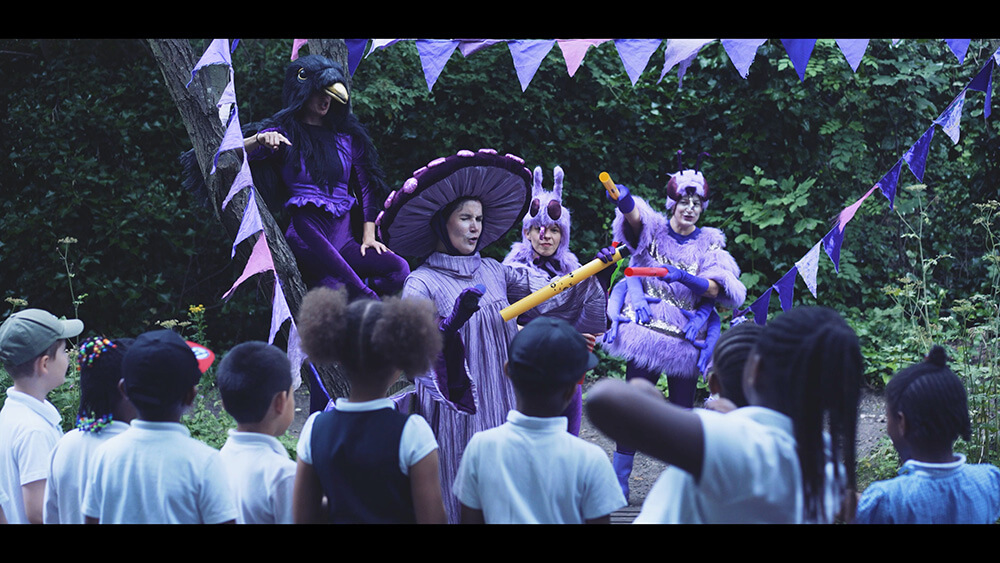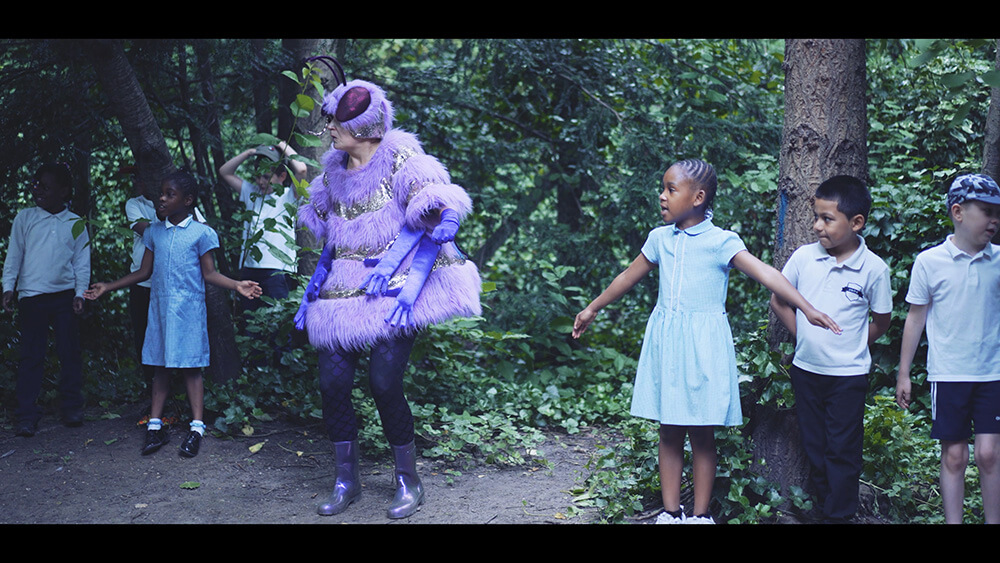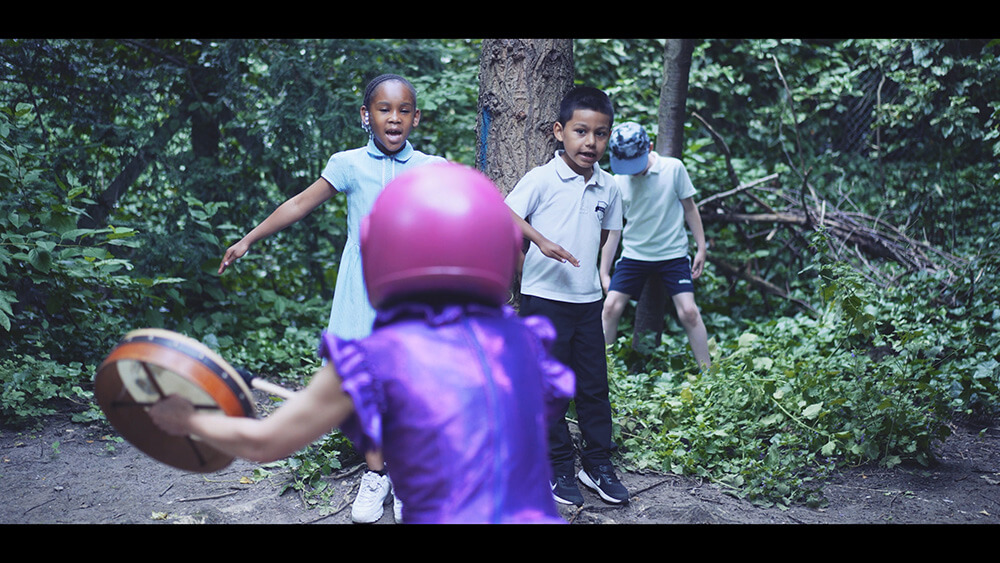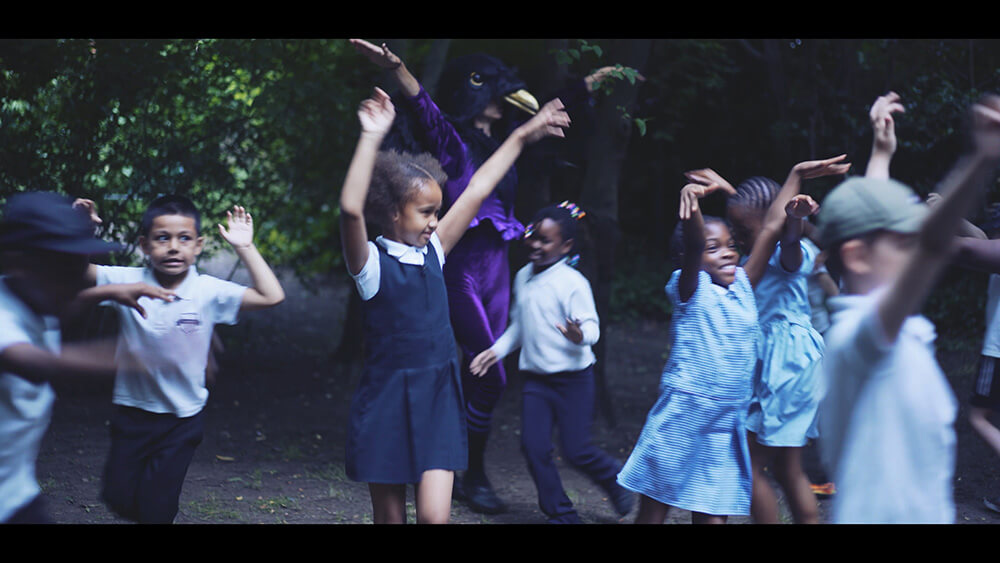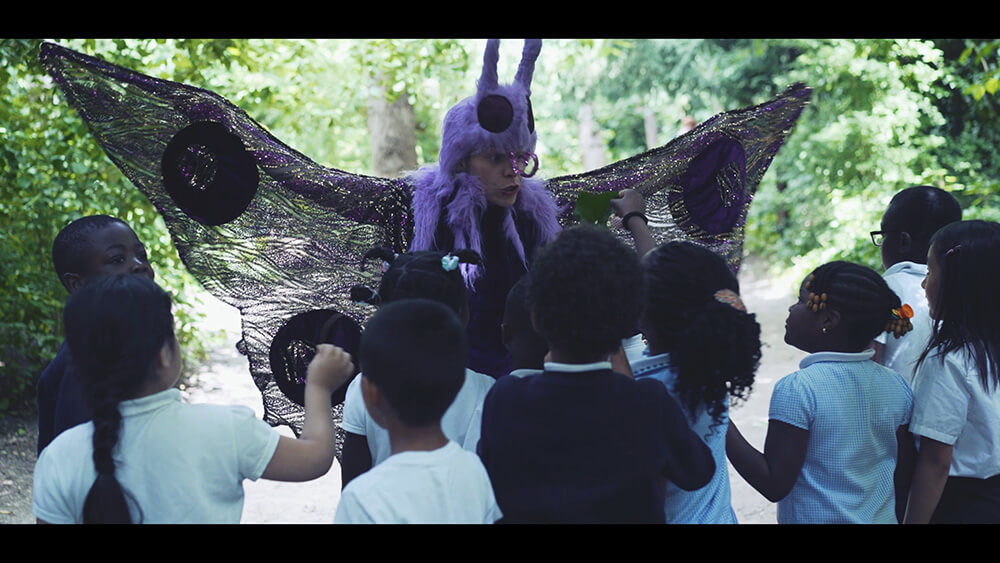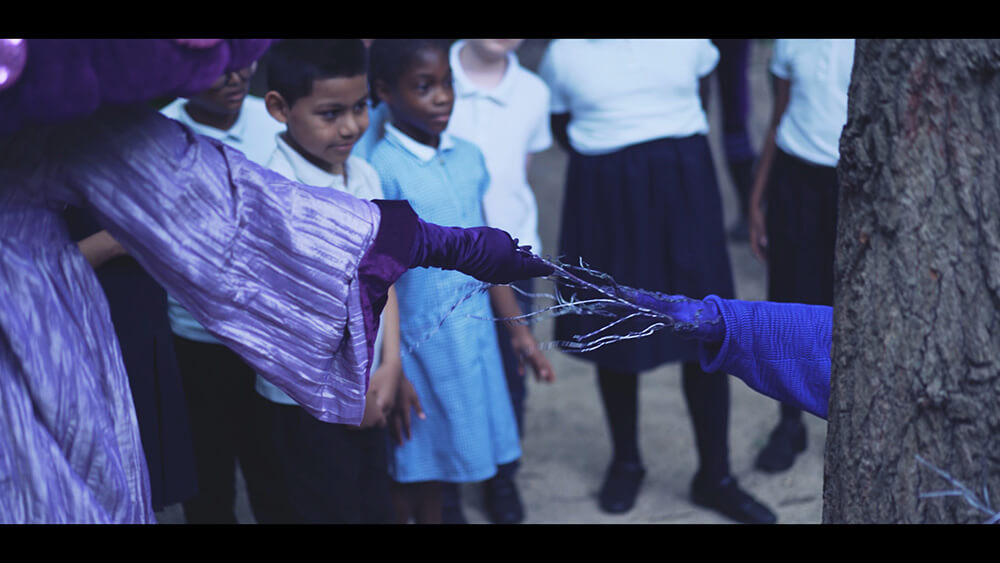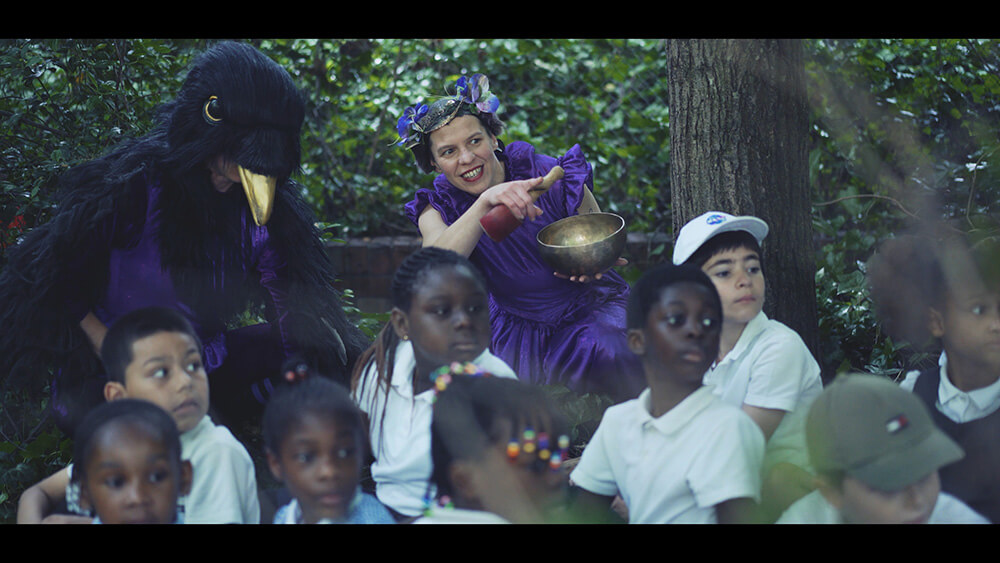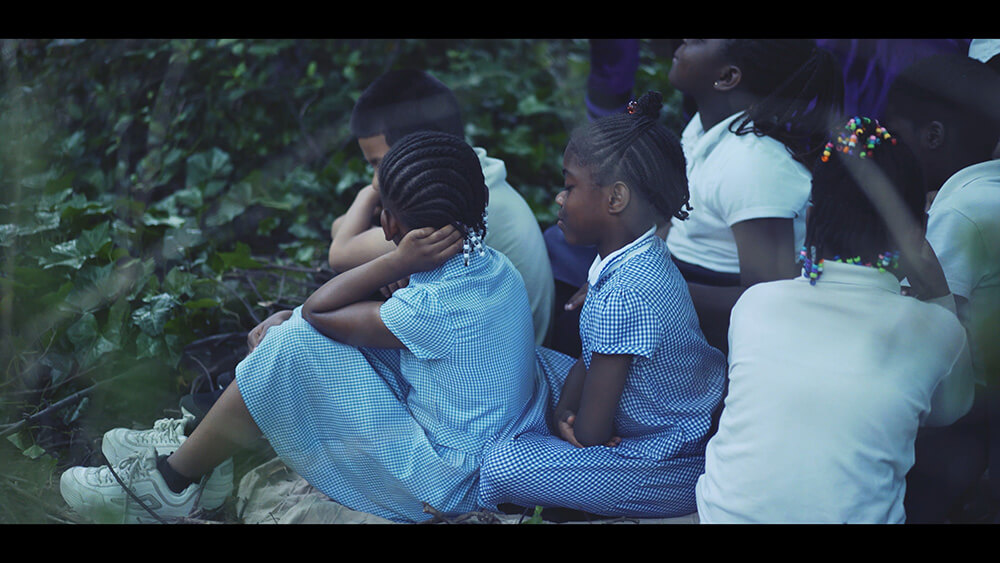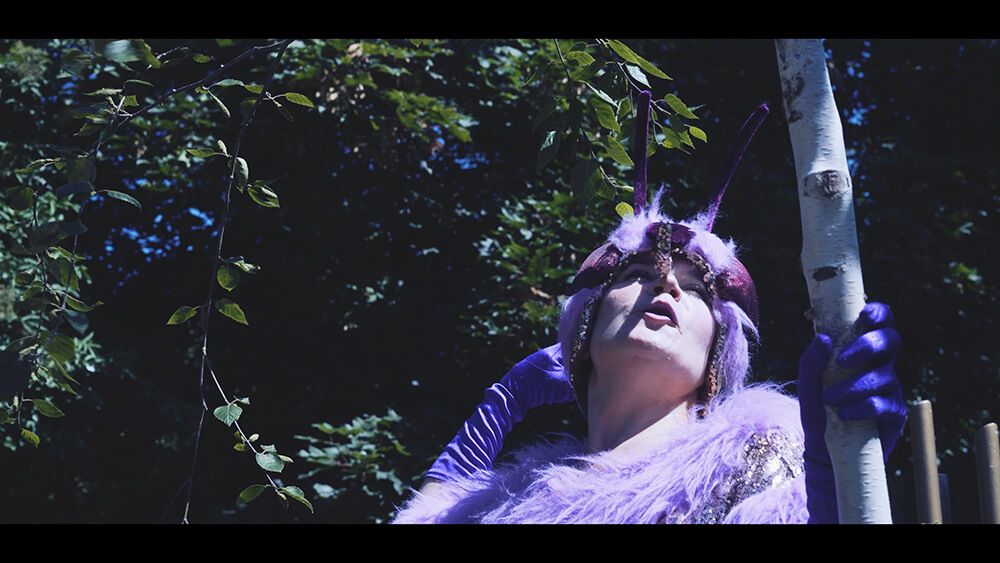 When the Trees breathe out is an outdoor performance project based on an ecological fairy-tale, devised and created for a young audience by The Purple Ladies.
The children follow a bee, a bird and other forest creatures dancing and singing amongst the trees, until an evil queen appears and claims the magical garden as hers...Will they manage to save the garden?
This immersive performance invites the audience to explore the wonders and beauty of nature and to protect it.

When the Trees breathe out video not loading above? click here to open in another tab.

Devised and performed by Dagmara Bilon, Khadijatou Doyneh, Lina Jungergard, Christelle Lafille and Zahara O'Brien
Song lyrics by Helen George
Music by Sarah Bear and Jana Humaneska
Costumes by Robin Harvey
Photo and video documentation by Louise Boer

Many Thanks to our partners and friends:
The Cossall TRA hall, Friends of Kirkwood Nature Reserve, Sorcha Linton, Dan Nicholls, PaaT, Pietro Pingitone, Joey Robinson, Julie Simpson, Violaine Bailleul and Florine Zegers.
All the children and teachers at John Donne Primary school and our Purple children, Augustine, Iris, Matilda and Mia.



This project was funded by Art Council England and Southwark council.
---
Moth to a Flame
- Street Procession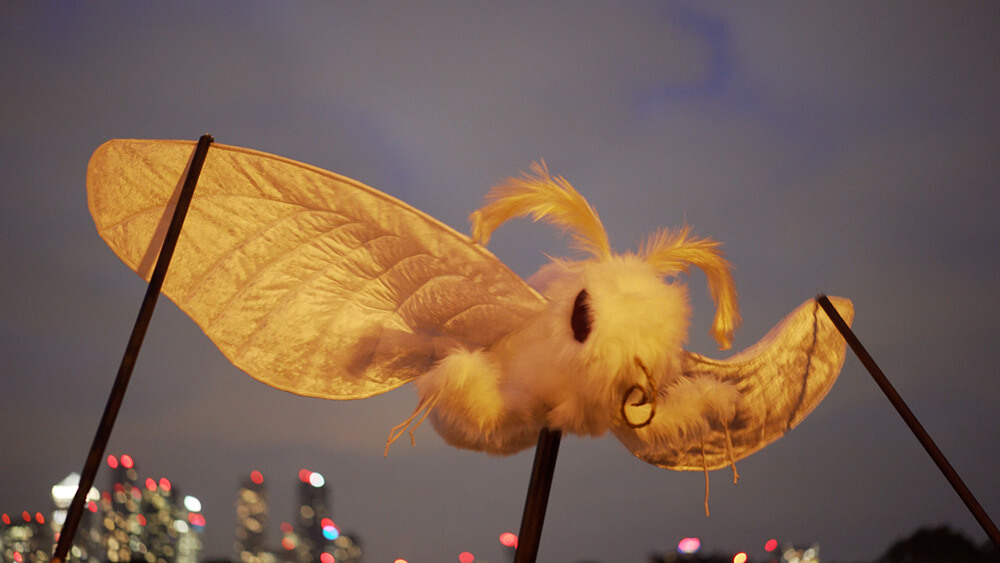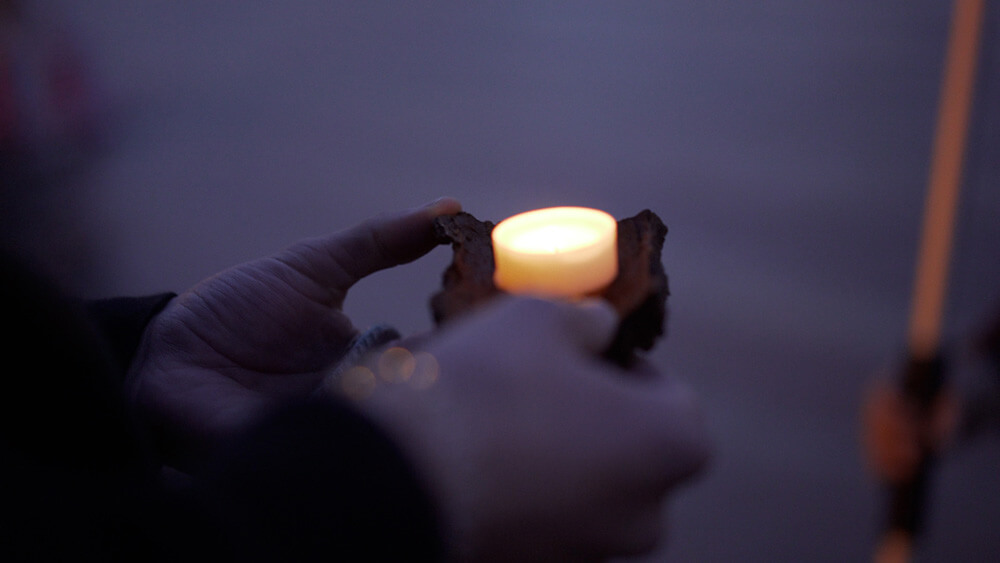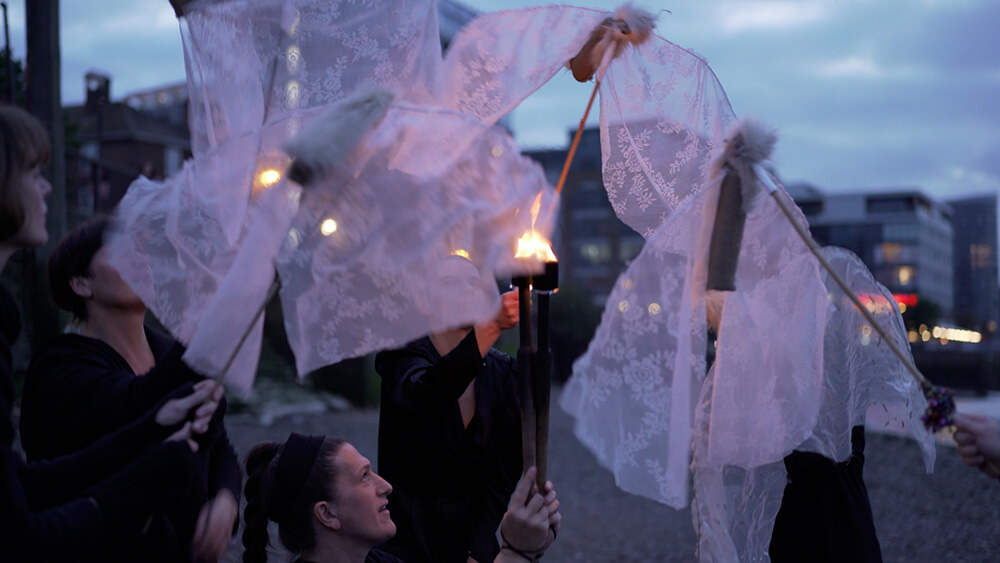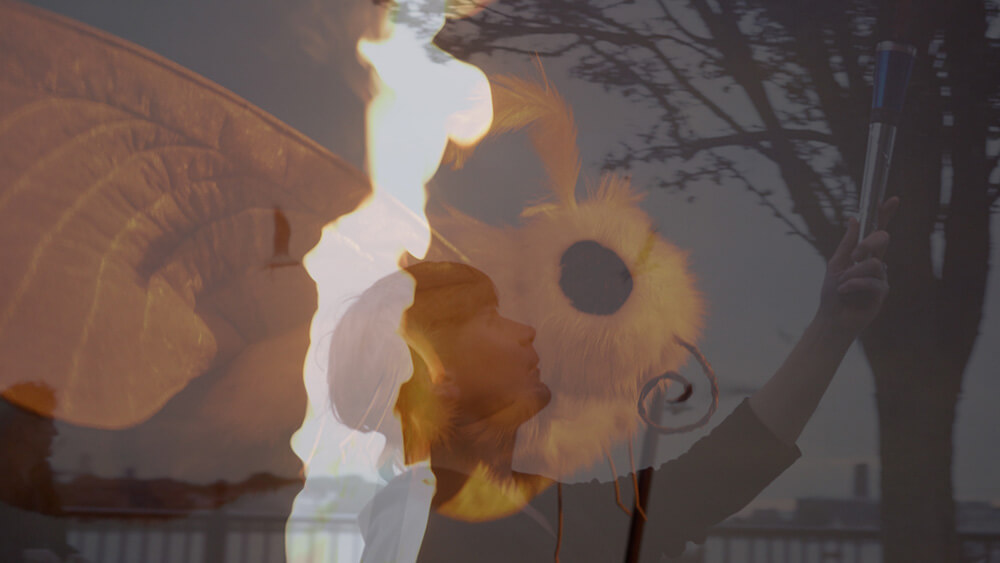 Moth to Flame is a project commissioned by Arts and Energy in collaboration with South London Community Energy.
Using the moth as a metaphor for our relationship with energy, the project aims to engage people in creative activity and conversations inspired by our energy systems, relationship with nature and climate emergency.
In October 2021, The Purple Ladies and SELCE together with the local community, took over the street of Deptford with a Giant Moth puppet that followed a flame all the way to the riverbanks of Greenwich. The procession closed with a Firedance around the moth on the beach opposite the symbolic Carnary wharf.
At dusk, participants sailed off their hopes for the future into the river Thames.
Moth to a Flame video not loading above? click here to open in another tab.

Moth Puppet Maker: Robin Harvey
Moth Dancers: Alexandra Baybutt, Dagmara Bilon, Laura Doehler, Agnieszka Kapuscinska, Christelle Lafille
Fire: Sarah Bear

Thanks to the kind support of Arts Council England, Art and Energy, SELCE.


---
The Purple Ladies' Adventures in the Forest
- Online Resource
Link : thepurpleladies.com/PurpleForest (opens in new tab)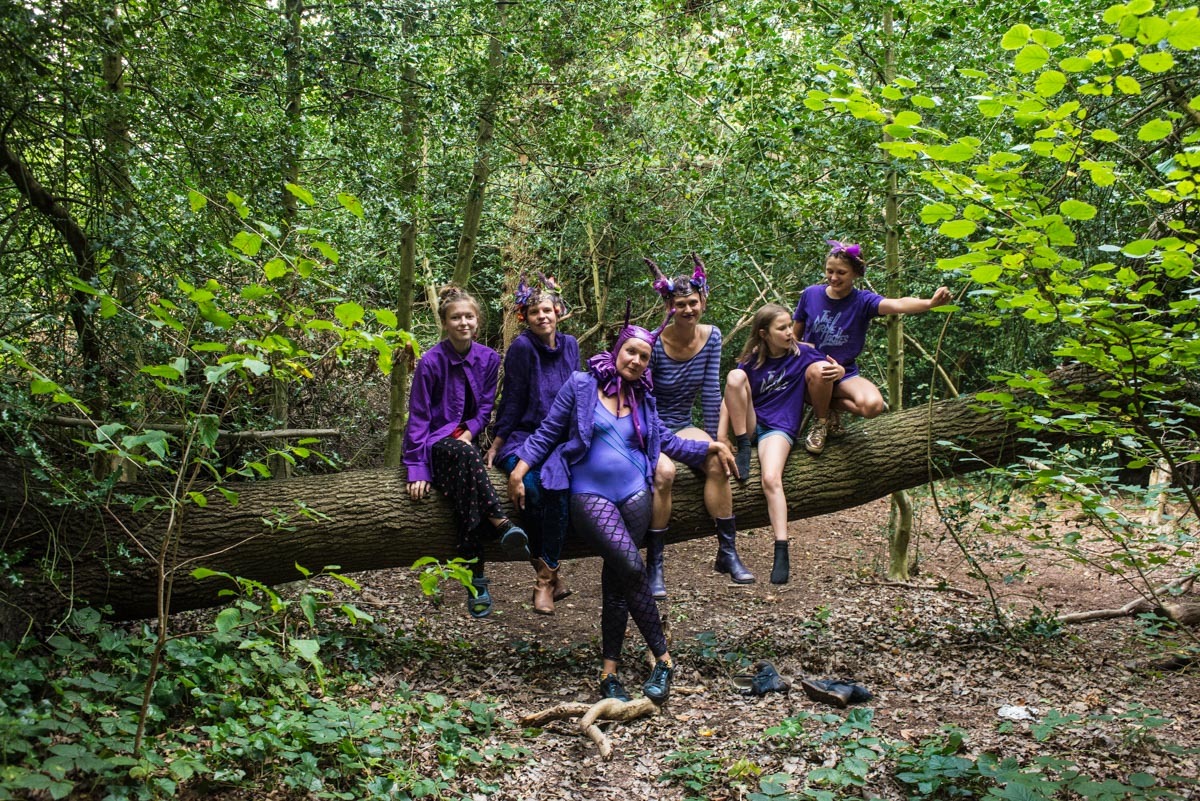 The Purple Ladies' Adventures in the Forest explores the mysterious workings of trees and their inhabitants through poetry, song, video animation, guided movement meditation & exercise as well as arts and crafts. This online resource is made for children and aims to be an educative and playful way to engage young people with nature. You can join from home or outdoors amongst the trees.
The Purple Ladies created this project in collaboration with guest artists spread around the globe during the lockdowns of 2020. Thank you to all involved in making this project happen.



With the great support of The Arts Council England and Southwark Council Neighbourhood Fund.

Please see credits page at thepurpleladies.com/PurpleForest (opens in new tab).
---
Land of Dreams
- Cossall Cabaret Special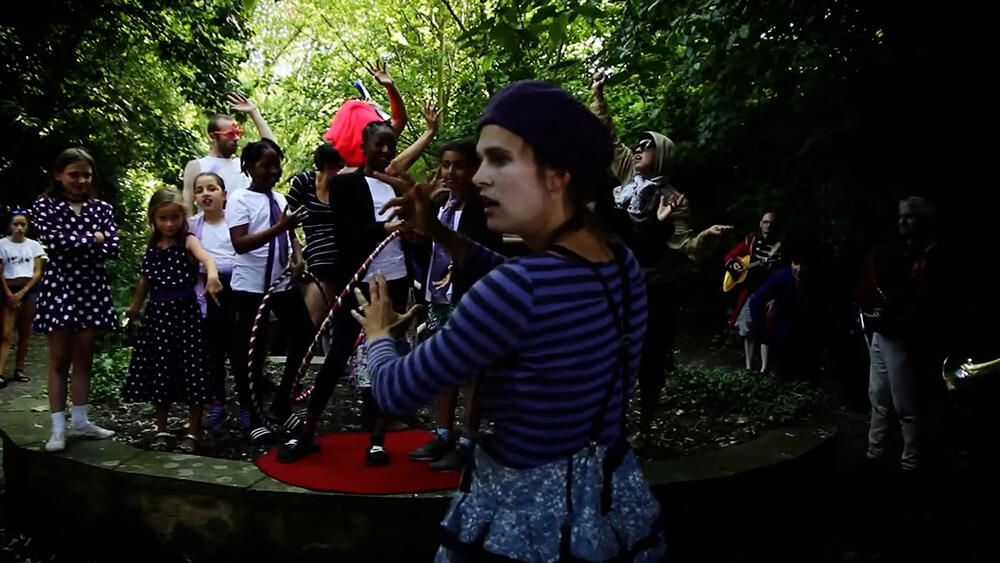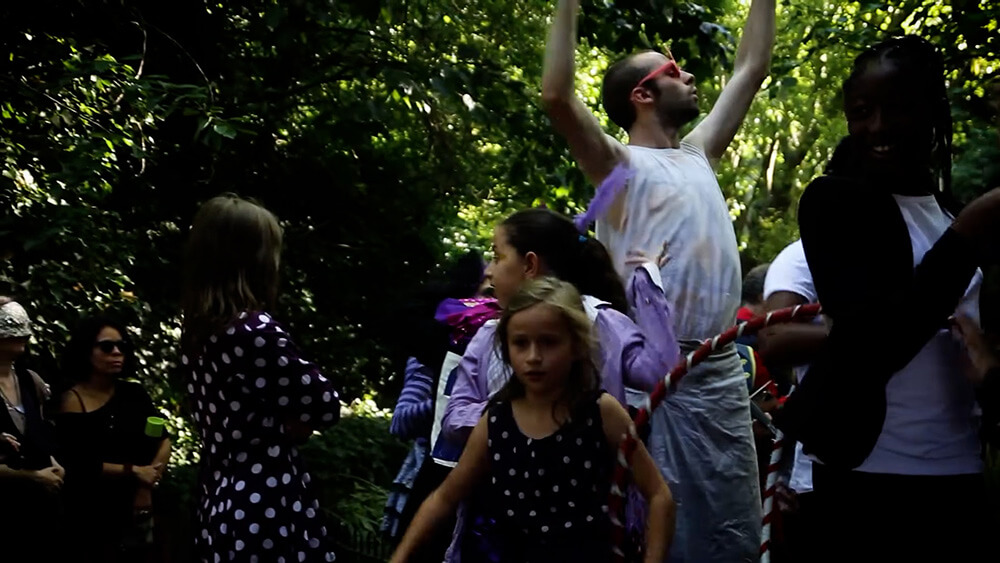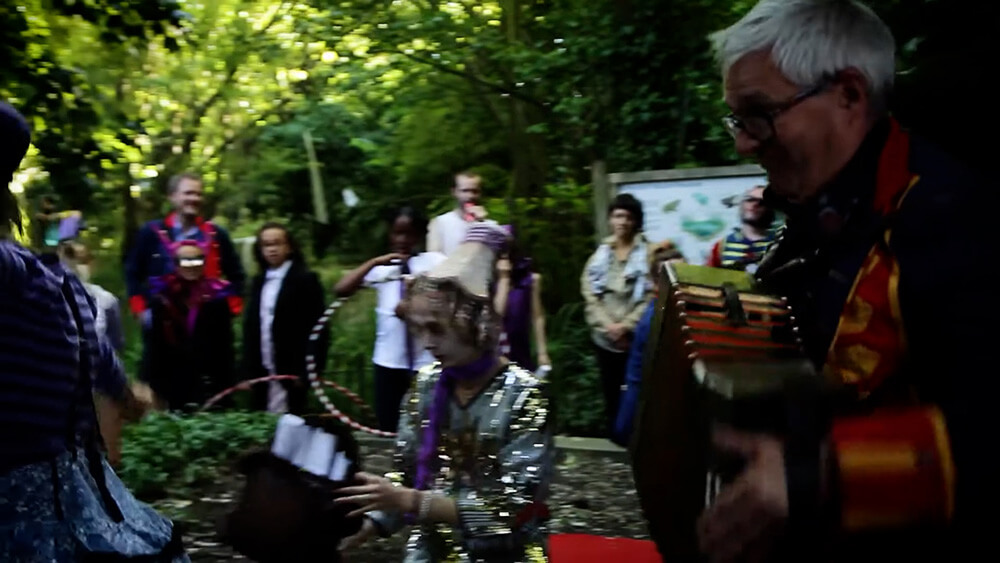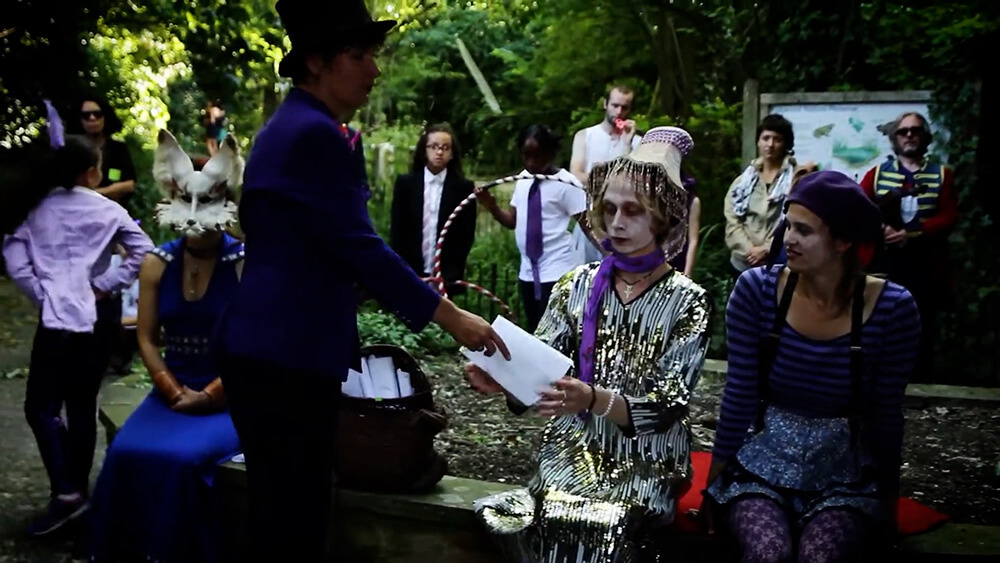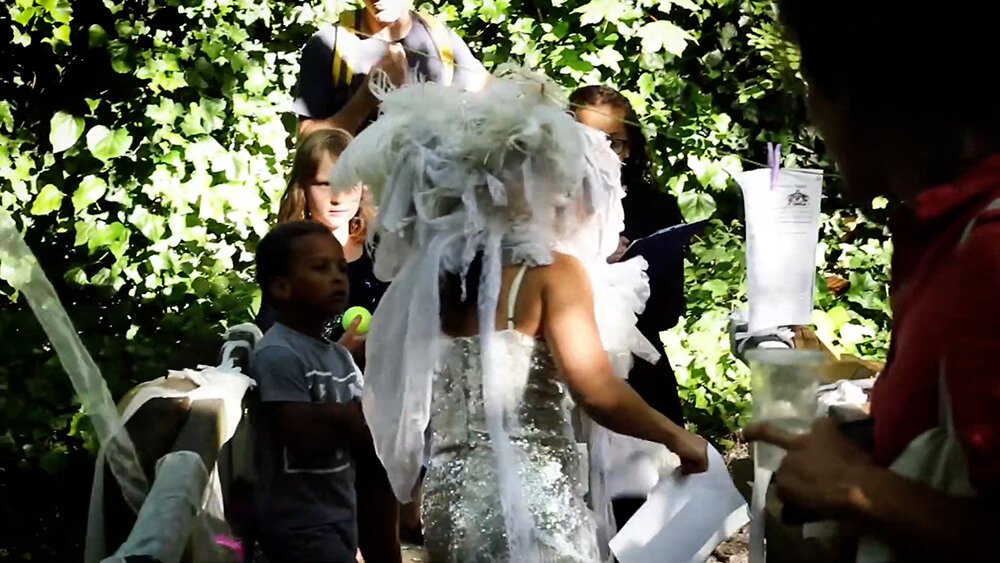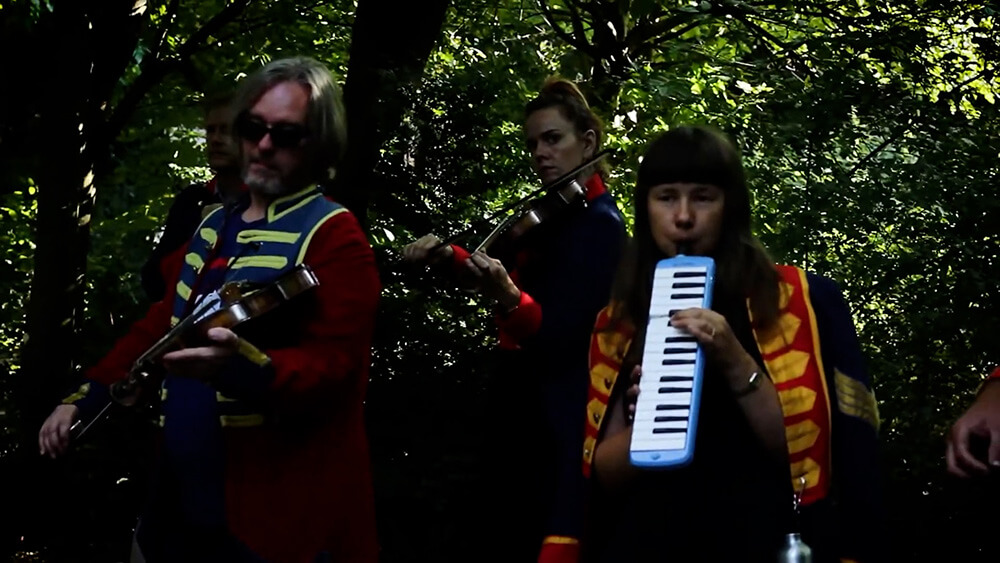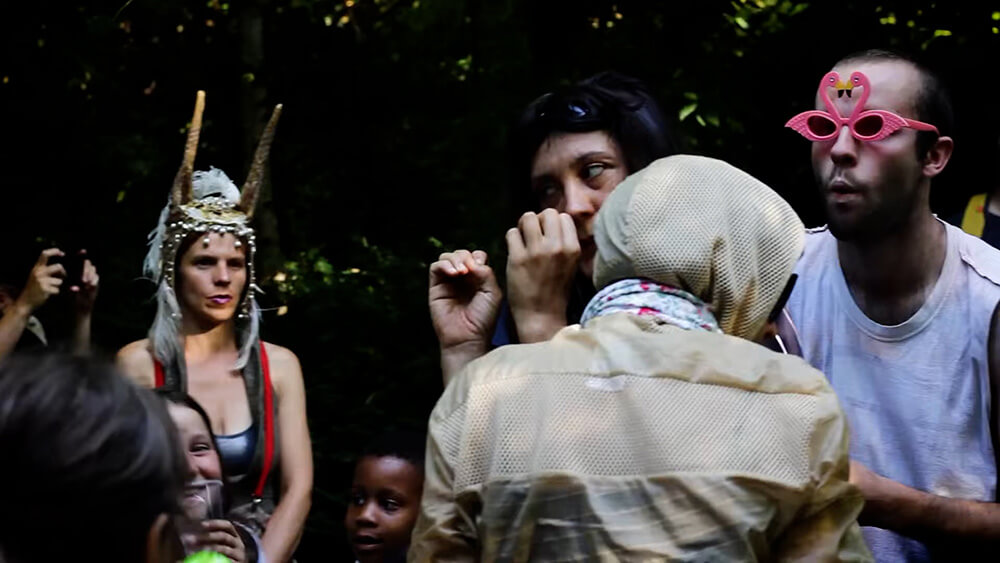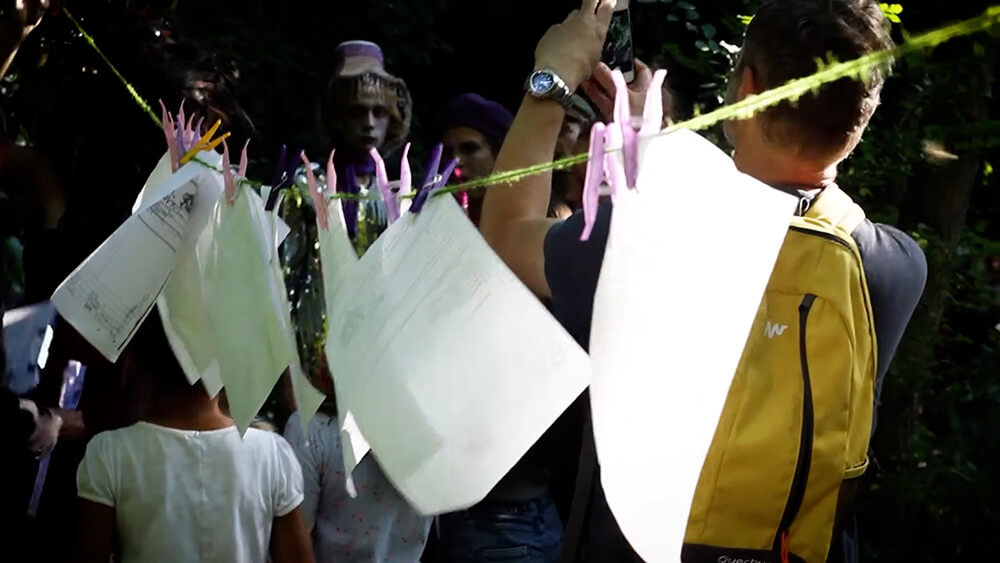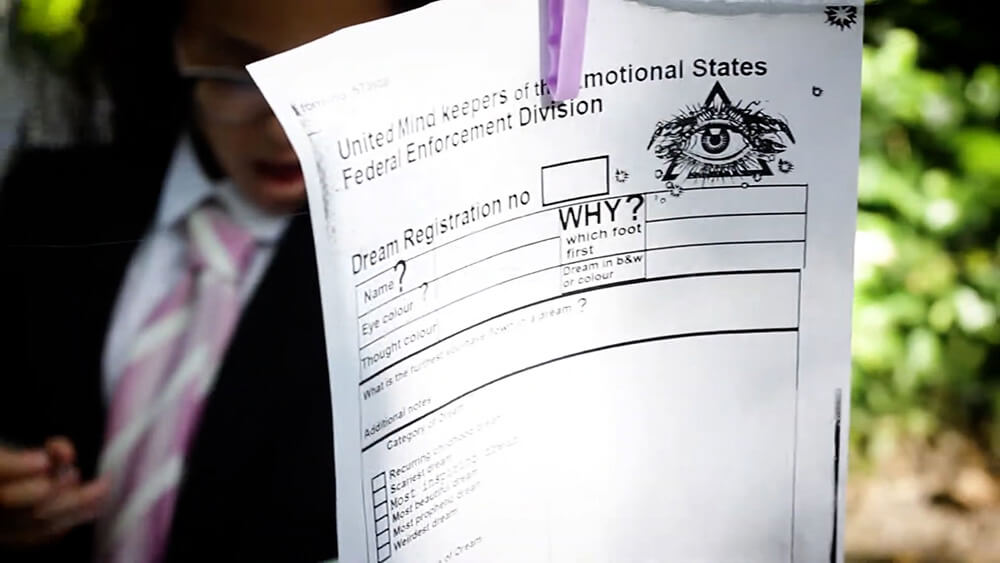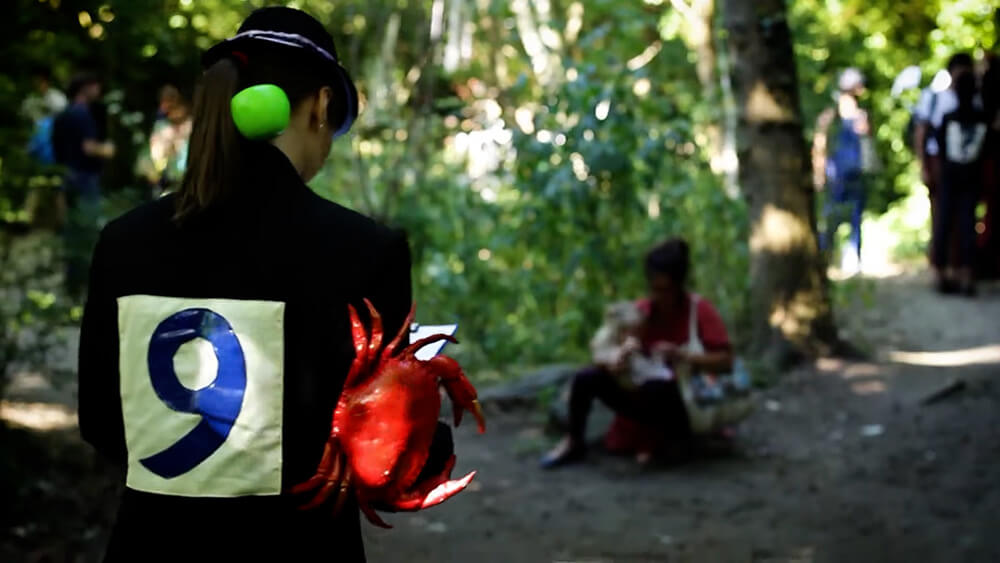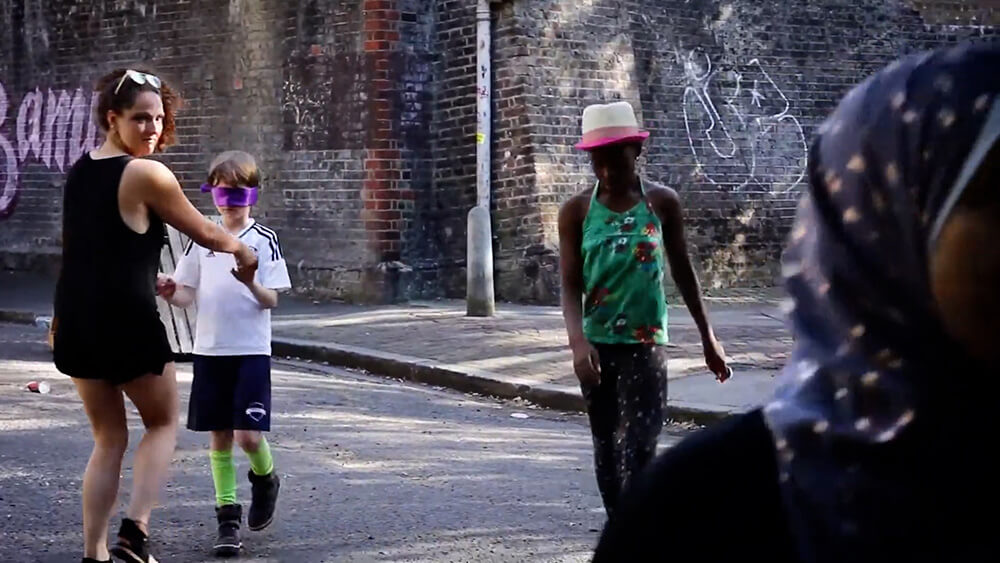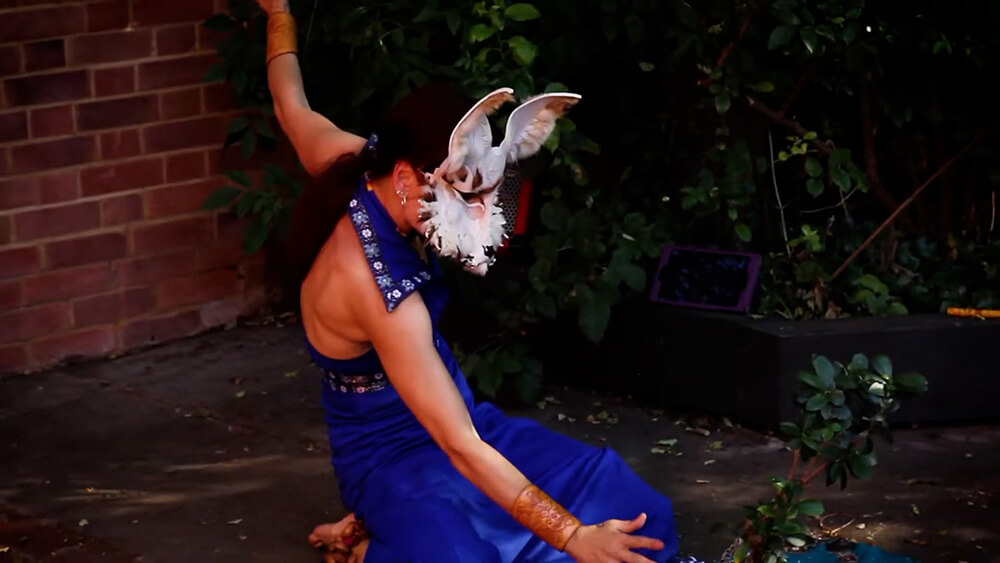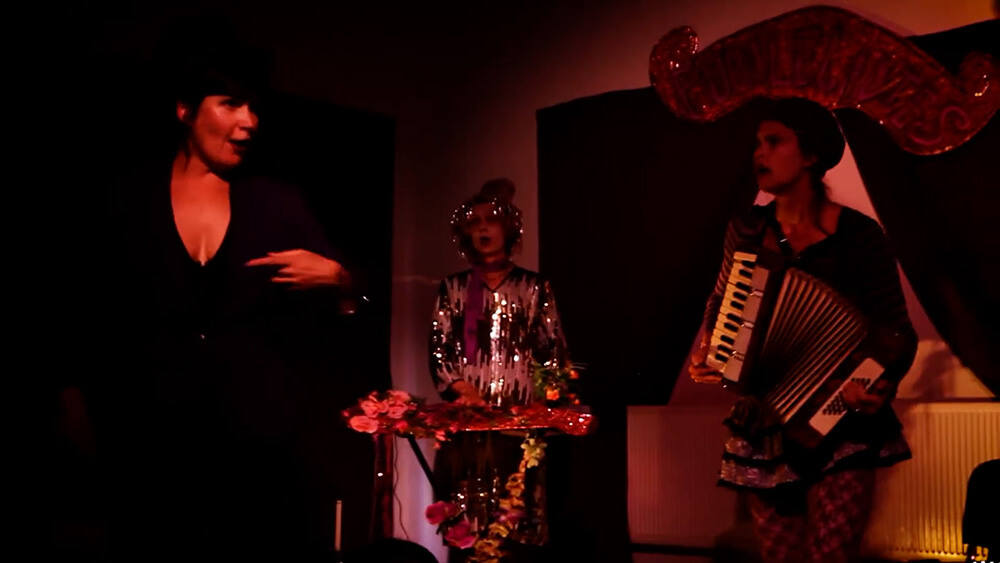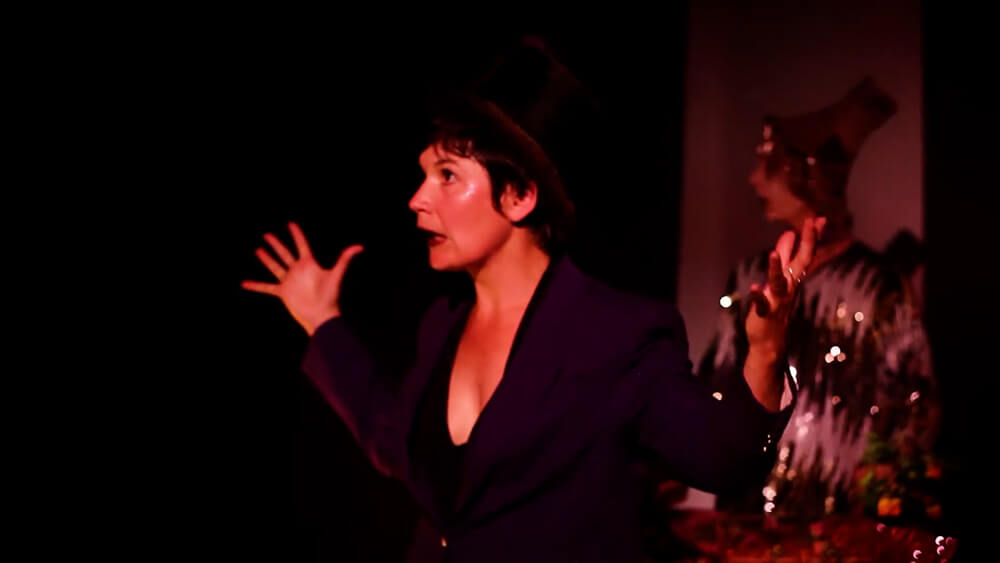 Land of Dreams is a special edition of the Cossall Cabaret Social.
The Purple Ladies worked together with local children, artists, dancers and musicians to create a hybrid performance/promenade.
Starting with a cabaret inspired by Surrealism, the audience then embarked on an extraordinary journey to the 'Land of Dreams'.

Featuring an eclectic mix of professional contemporary dancers aka Exit Map, The Hither Green Drone Orchestra, The Purple Ladies Circus class students aka The Purple Prawns, the wonderful Hugo Hamlet and Magda Tuka as well as the magnificent Ladies themselves.

Costumes and Design: Loz Buzzard

Land of Dreams video not loading above? click here to open in another tab.

---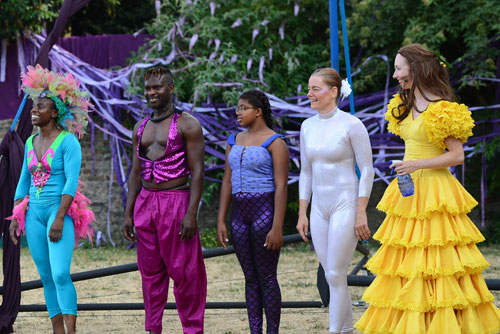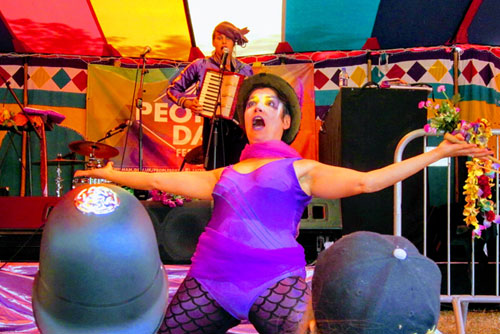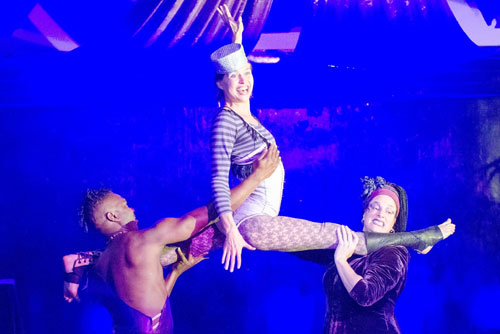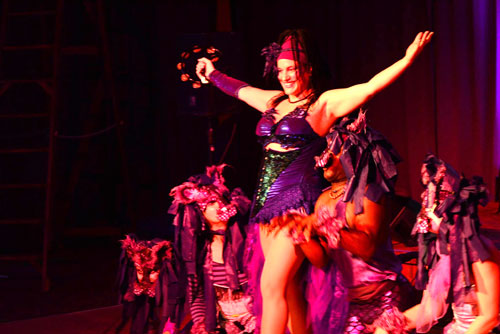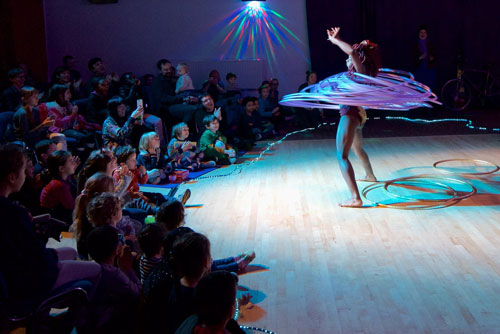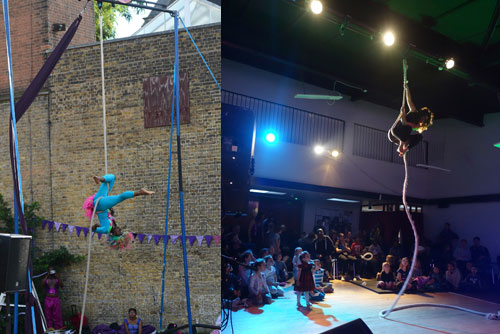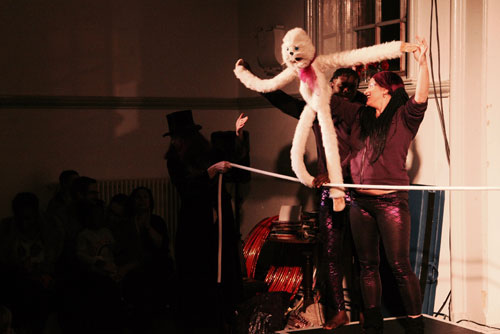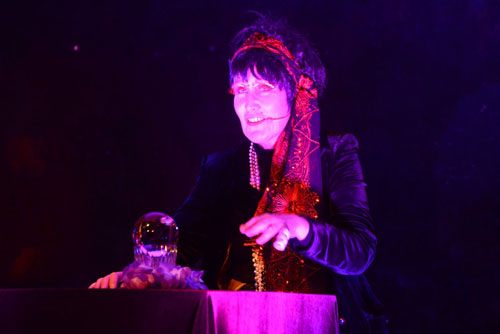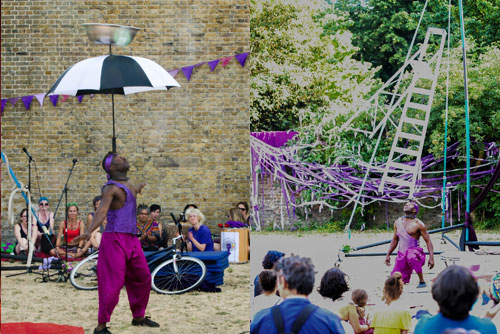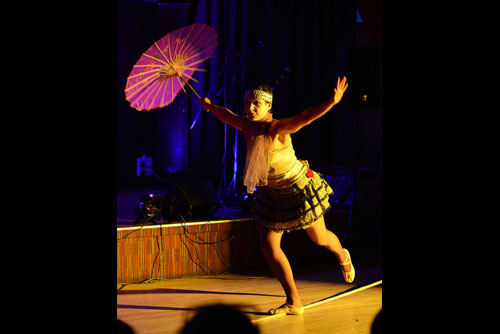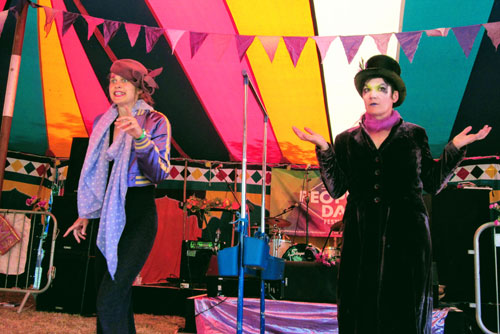 The Cossall Cabaret Social present high quality acts by local South London performers of all ages alongside guest artists from across the globe in a family-friendly mix of circus, comedy, music, poetry, dance and puppetry.
Previous Cossall Cabaret Socials have used various themes for inspiration ranging Myth 'n' Magic to Christmas, always with an accent on the Surreal. They have taken place in the open air, in marquees, in theatres and community halls.
Duration is usually between one and two hours.
The Cossall Cabaret Social is created and produced by The Purple Ladies.
| | |
| --- | --- |
| Conférenciers: | Lina Jungergård and Christelle Lafille |
| 'Outside eye': | Dagmara Bilon |
| Costume and set design: | Loz Buzzard, Zahara O'Brien |
| Sound technicians: | Surplus Sounds |
Thanks to all volunteers and special thanks to the Cossall Tenants and Residents Association!

---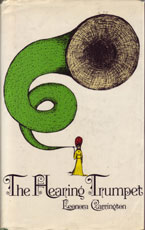 The Hearing Trumpet
'The Hearing Trumpet' takes its inspiration from the most famous book of the great female British-born Surrealist, Leonora Carrington. Her visionary novel tells the story of Marianne, a toothless and deaf 92-year old lady, who with the aid of a hearing trumpet overhears her family plotting to send her to an institution. From this event begins her journey to a surreal women's care home where the ladies will rise up against their oppressors and release ancient magic.
Drawing from the overall humour and magic realism of the original story, The Purple Ladies have created an interdisciplinary performance using masks, physical theatre and aerial circus, set to an original score of pre-recorded and live sound.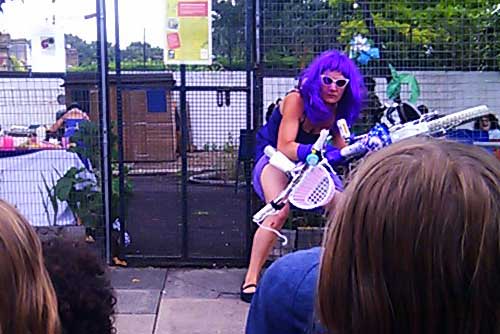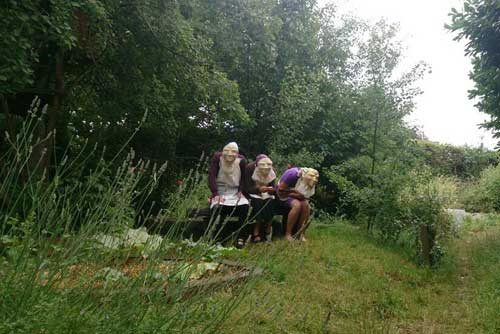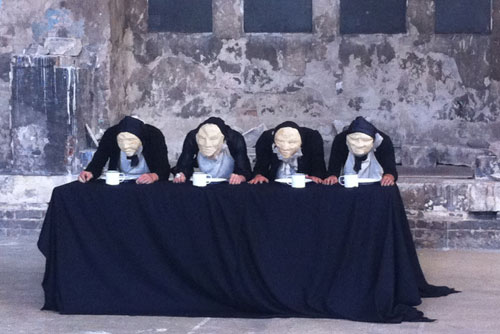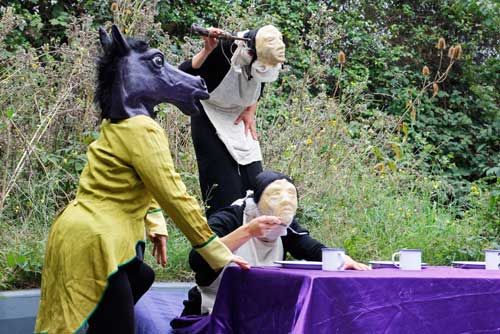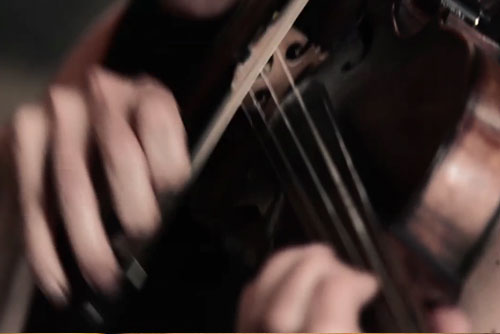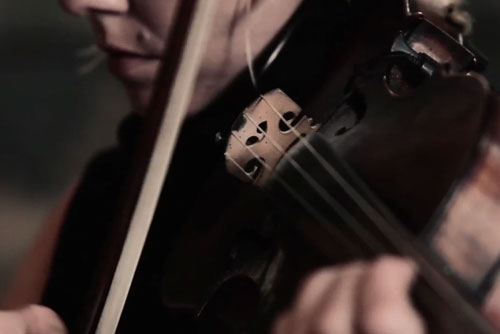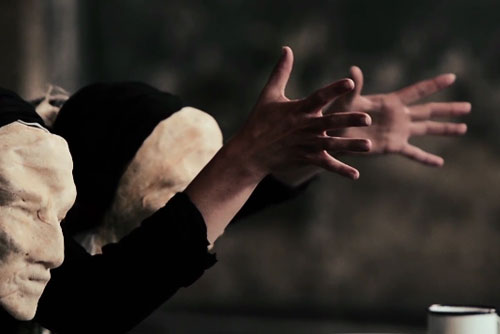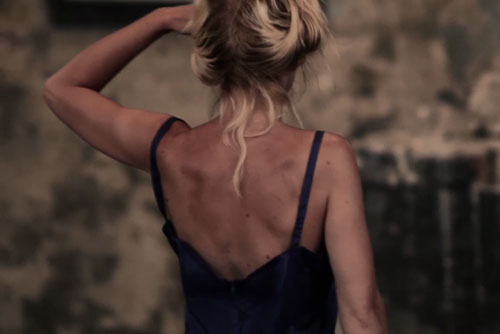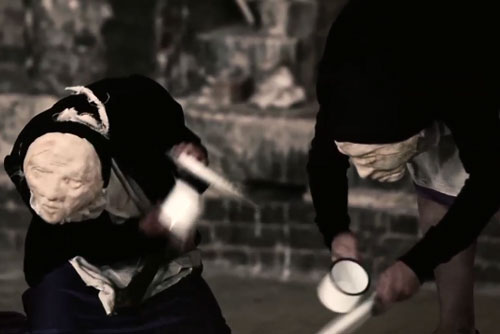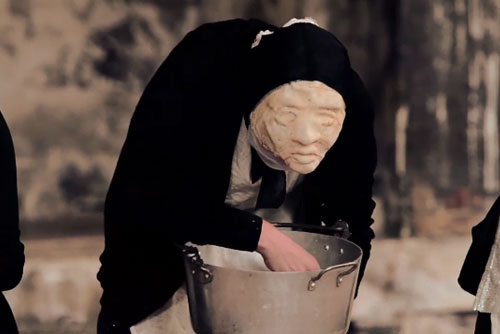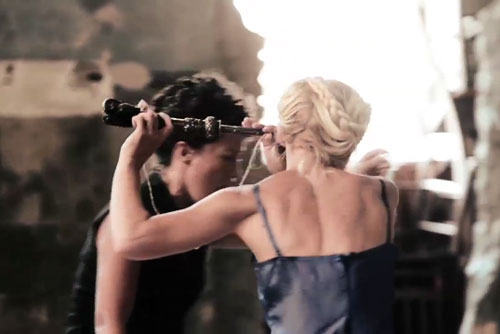 The show depicts the obscure and enlightening journey of the old ladies through different realms bringing completely surreal happenings to the mundane world of their institution.
East Dulwich Gallery 2nd May 2014
Dragon Cafe 4th May 2014
The Old Tidemill School 24th June 2014
St Leonard's Shoreditch Church 19th July 2014
Brayards Estate Tenants Community Garden 28th July 2014
"Really loved it. Want more" Ludovic Pujol - Outside Puppets
"The Purple Ladies performance at Brayards Estate was such a hit!" John Cannell - One World Adventure

---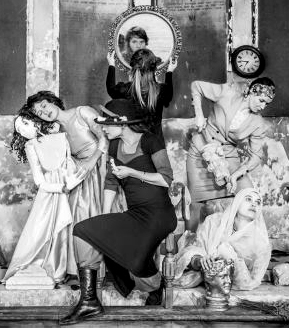 The Alchemy
of
The Purple Ladies
In March 2013 The Ladies organized a one-night event to celebrate women's art at the 47/49 space in London Bridge. The night featured the individual work of The Purple Ladies. In conjunction with the event The Ladies organized sharings of show fragments as well as workshops with various charities such as St Giles Trust, ADT, The Dragon Cafe, and Cambridge House.


---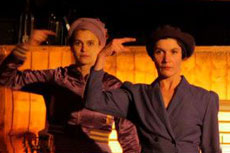 Human Possibilities
'Human Possibilities' depicts the extraordinary story of a woman and her washing machine in the form of poetry, aerial circus, dance, sound and video projections. On a day like any other, a friend/alter-ego appears from inside a washing machine unveiling a spectrum of possibilities infinitely wider than one could imagine…
Duration: 1 hour

Fringe Madrid (Aug 2012)
Santa Maria da Feira International Street Theatre Festival (May 2013)
Stoke Newington International Airport (Feb 2013)
Woolwich Grand Theatre (Aug 2013)
Open Arts Cafe (Jun 2012)
link to El País review: "Aparición mariana en la lavadora"
---

Bewitched
Someone died. A seed is planted. What happens next? The Purple Ladies are here to provide the catalyst for your imagination. They are quirky, witty, and playful, but don't suffer fools gladly! 'Bewitched' is a theatrical production that follows the journey of a departed Lady into the glorious mystery of a resurrection.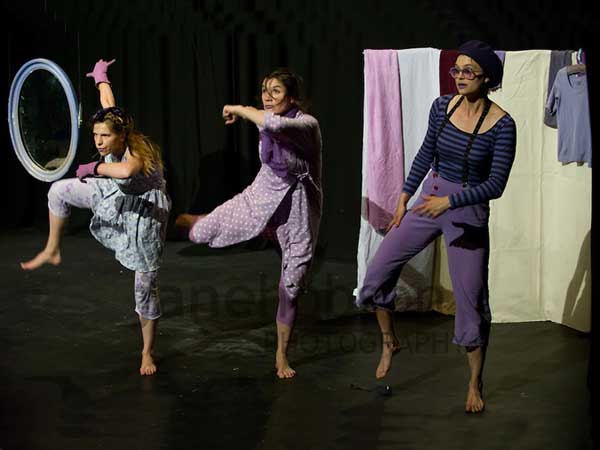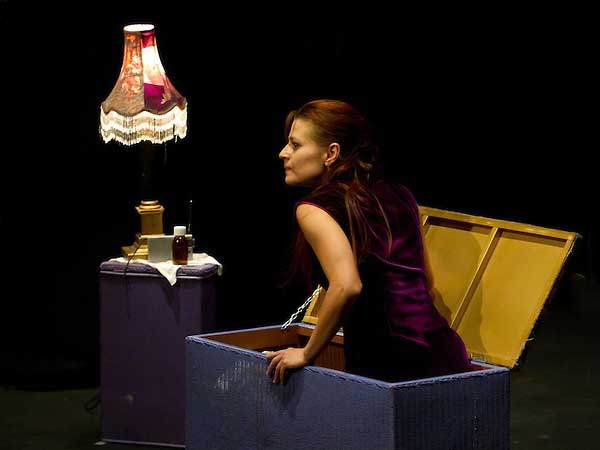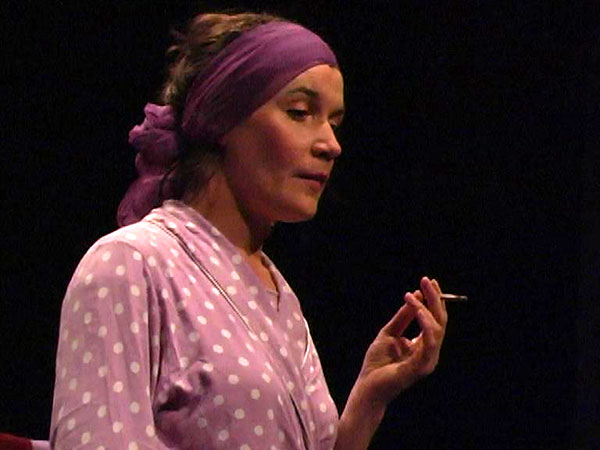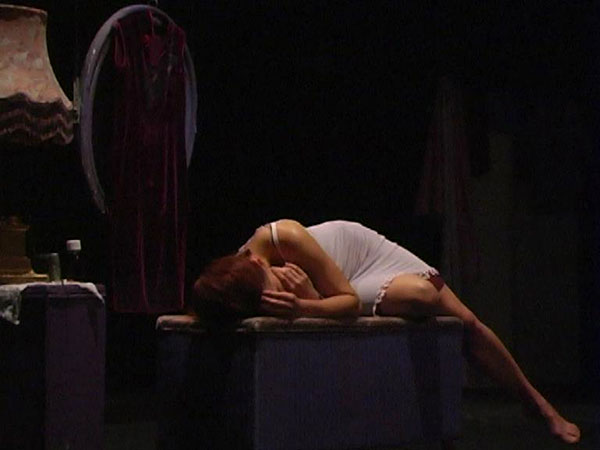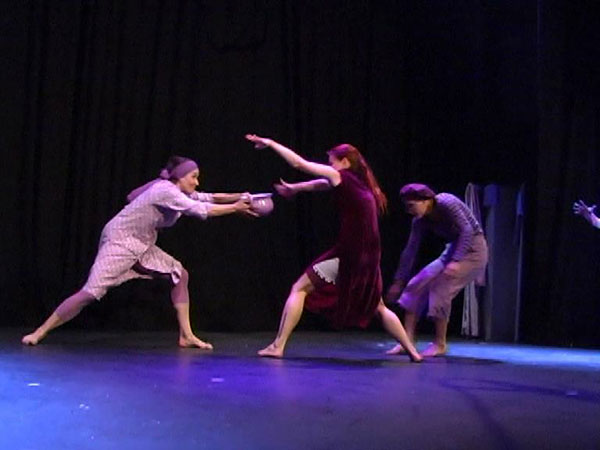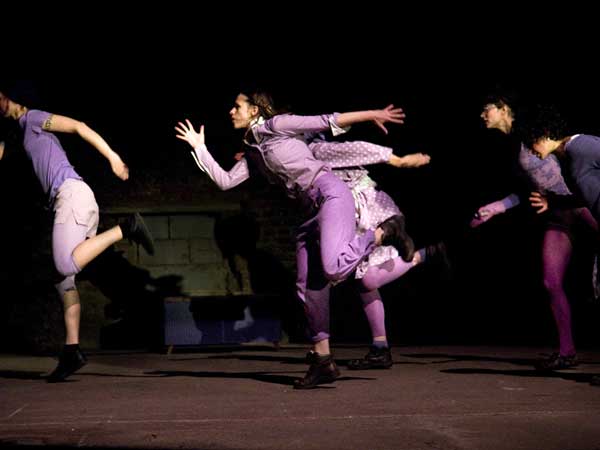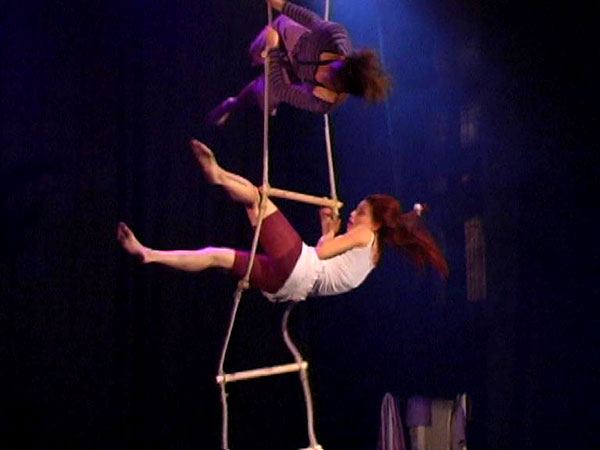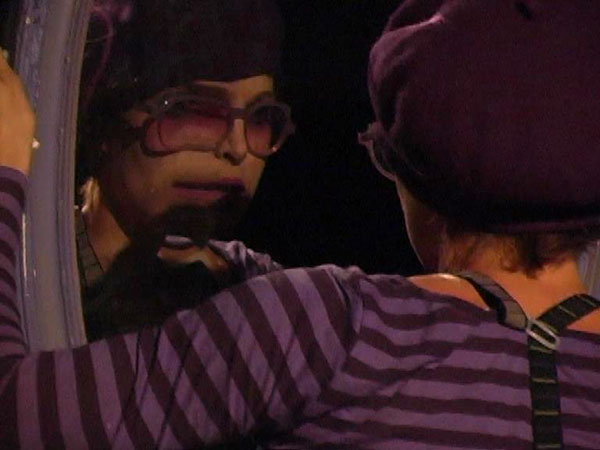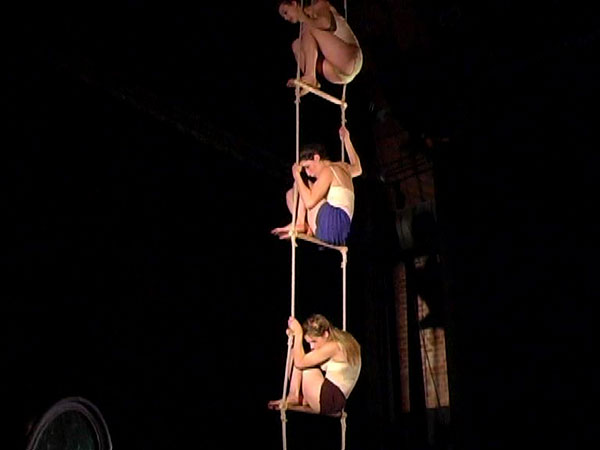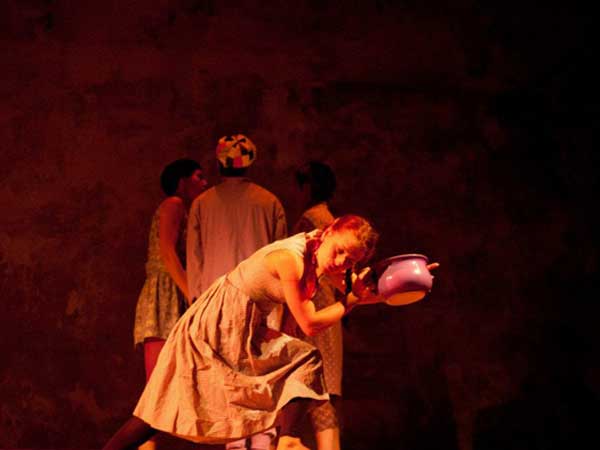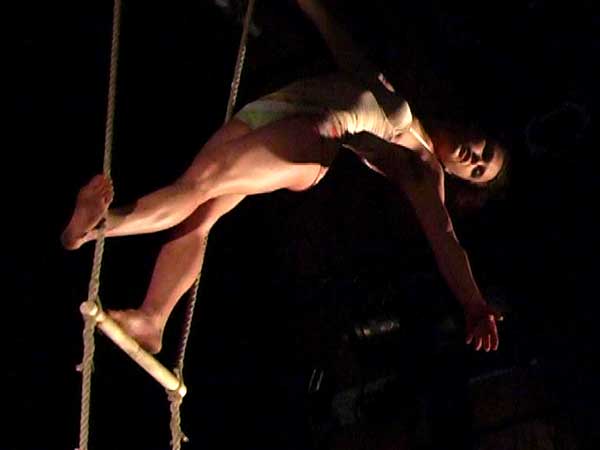 Duration : 45 min

Area10 & Bussey Building (Aug 2010)
Wilton's Music Hall (Sep 2011)
Jacksons Lane Postcard Festival (Jun 2011)
The Pleasance Theatre (Jan 2012)
"I celebrate what you do, do more!" Steven J. John