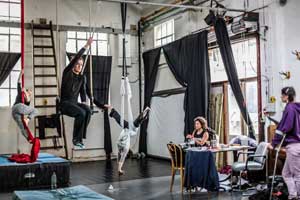 The Purple Ladies engage with various groups in the community, facilitating creative workshops that are healing, transformative, and fun. Drawing upon The Ladies' wide range of skills from movement therapy, dance, physical theatre, mime, and circus, the workshops are specifically catered to each community and physical level to ensure that all participants may feel at ease.

Previous movement workshops have been provided for Charities such as St Giles Trust, The Dragon Cafe, Cambridge House and ATD, as well as professional training in mime and circus at the Old Tidemill School and The Hive. More recently, a collaboration with John Donne Primary School was initiated to facilitate movement sessions for parents and carers.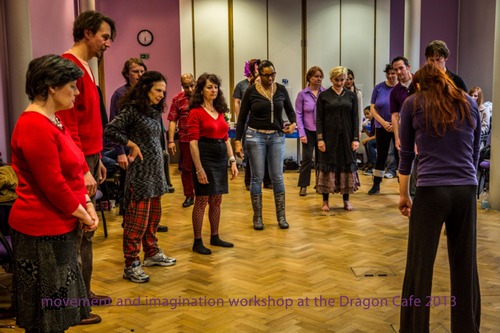 The Purple Ladies offer a variety of workshops for young people of all ages and abilities. We have an experienced and inspiring team of teachers specialising in physical theatre and circus skills, including aerial, acrobatics and acro-balance. Our workshops can be tailor-made and themed around a specific topic or aspect of the school curriculum.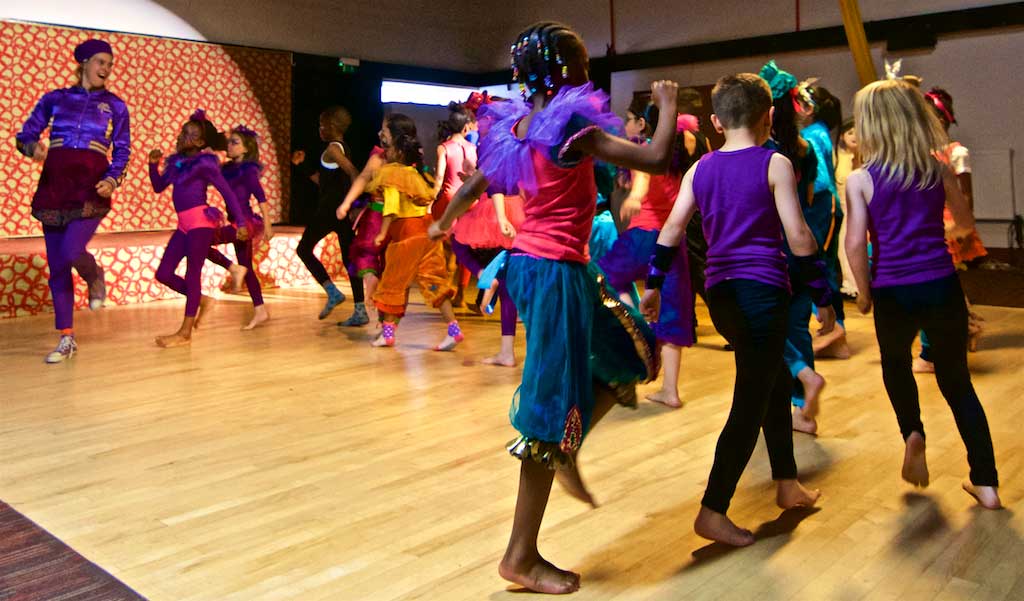 Since 2015, The Purple Ladies have been running a free after-school circus class for children and young adults in Peckham, South East London. Thanks to our partnership with the Cossall Estate Tenants and Residents Association and with funding from Southwark Council, hundreds of children have had the opportunity to learn a wide variety of skills such as trapeze, silks, acrobatics, juggling, and much more. This collaboration has led us to include some of the students in our public performances.